Success Stories
'How an IT couple realized their dream of a larger home'
Keshav Prasad and Mohini Latha used their own funds, and a home loan which was also tax-efficient.
'Their money was underutilised, and then they met a financial planner'
Rajat Jain and Smriti Handa knew that their investments in real estate and fixed deposits were not ideal, but didn't have the time or expertise to look at other products.
'Finding her direction with the help of a detailed financial map'
A closer look at Supriya Rocha's investments showed that unlike most people, her's were almost entirely in equity-based products.
'The luxury of money is, you do not work for money but for your passion'
Reinee Ghosh and Suhail Gupta want flexibility in their lives so that they can pursue other interests when the fancy strikes, without compromising their children's education.
'Most people don't realise the result of committed investments'
A DIY approach was not yielding the results that Sarath G. and Harika wanted from their investments.
'No more real estate and gold for us'
When they needed the money, Shilpa and Vikram Grover realised that their assets were not liquid enough.
'We realized that as much as can be planned should be planned'
Gurgaon-based Laxmi Sachan and Devendra Katiyar share their story of meeting their financial planner and how it changed their outlook towards money.
'We separated business expenses from family's finances'
Daljit and Mona Singh want to keep business separate from family.
'Our retirement needs came first'
A financial plan that was tuned to Ashwani and Savita Syal's concerns regarding retirement period helped them restructure finances.
'We learnt discipline and restraint towards money'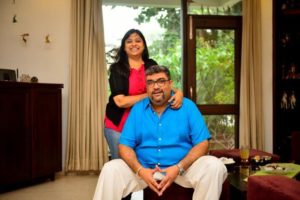 Gurgaon-based double-income no kids couple Nidhi Jain Seth and Rohit Seth share their story of moving their investments in the right direction with the help of their financial planner.